Premier Sheetmetal Ltd
Experts in Design & Steel Fabrication.
Over 30 Years Experience.

what We Do
Creating Captivating Retail Experiences
Premier Sheetmetal Ltd have over 30 years experience creating Point Of Sale Display Units that not only meet but exceed your unique needs and specifications.
Discover the intersection of creativity and precision with Premier Sheetmetal Ltd – where your vision becomes reality, and your success becomes our shared triumph.
Why not discuss your project with us today?
Are you ready to turn your ideas into reality? Premier Sheetmetal is here to make it happen. Our team of experts is eager to hear about your upcoming project, whether it's a bespoke metal fabrication, a creative design endeavor, or a specialised manufacturing task. We thrive on challenges and take pride in delivering exceptional results. Collaborating with us means tapping into decades of experience, cutting-edge technology, and unwavering dedication to quality. So, why wait? Reach out to us today, and let's begin the journey toward bringing your vision to life.
At Premier Sheetmetal, we believe that every project is an opportunity to innovate and create something extraordinary. We value open communication, collaboration, and the chance to exceed your expectations. Our commitment to excellence extends to every project we undertake, regardless of its size or complexity. So, why not take the first step towards realising your project's full potential? Contact us now, and let's explore the possibilities together. Your vision is our inspiration, and we're eager to make it a reality.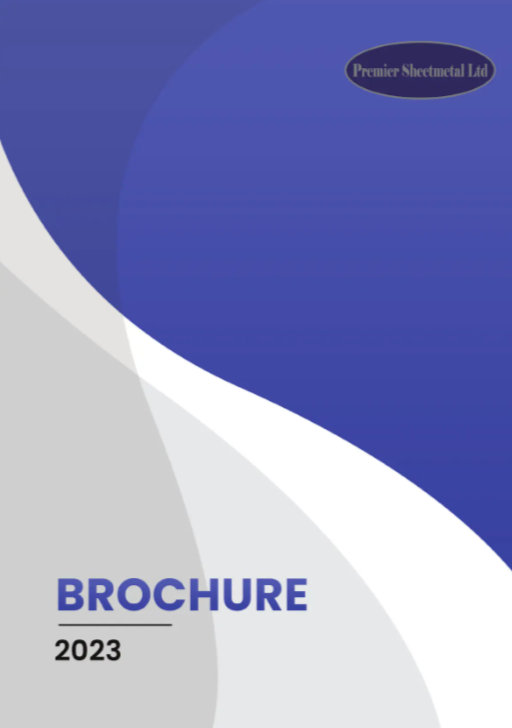 Explore our extensive catalogue of meticulously crafted metal solutions. From elegant designs to versatile fabrication options, our catalogue showcases a wide range of possibilities to suit your unique needs.
Whether you're seeking inspiration or specific products, our catalogue is a valuable resource to discover the quality and craftsmanship that define Premier Sheetmetal.
Take a moment to peruse our offerings, and envision how our metal creations can elevate your projects.
Fast Turnaround
Because all our facilities are in house, we are able to product your product both quickly and efficiently. 
Satisfaction Guaranteed
We have strict quality control measures to ensure a satisfactory result every single time. 
Free Project Consultation
Whether it's just an idea or fully formed plan, our specialist design team can help you turn it into a reality.
"We love doing business with Premier Sheetmetal – every time we need something manufactured, they give perfect results every time"
"Great service is always important to us and that's by we use Premier Sheetmetal every time. We wouldn't dream of using anyone else"
Custom Steel Fabrication Services
Based for over 30 years in the Swindon area.
Premier Sheetmetal Ltd - Registered in the United Kingdom
Unit 23b Bramble Road, Techno Trading Estate. Swindon. SN2 8HB. 
COMPANY REGISTRATION 08056433